The Holocaust term meaning Genocide was created by the Khazars. Those who died in Germany did so of the Plague.
Justice4Poland.com
September 21, 2018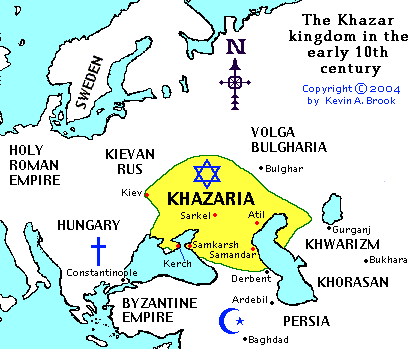 The Khazars bought the "Jewish" franchise in the 8th Century.
They needed to distinguish themselves from their neighbors who were
Christians and Muslims.
As John Beaty shows in his book, Iron Curtain over America, 
the NWO is very much a recrudescence of the old Khazar empire,
extended to the whole planet. The Bolshevik Revolution was revenge
for the destruction of the Khazar Empire in the 10th century by the Kievan Rus.
A 2012 genetic study published in the British journal Genome Biology and Evolution claims that European Jews (Ashkenazi) don't belong to the 12 (Semite) tribes of Israel. They're a mix of genetic ancestries, far more of which than previously thought to originate in tribes from the…
View original post 749 more words